This is the situation in which you think you are chatting with the camgirl that you see on screen when in fact you are chatting with somebody out of camera view.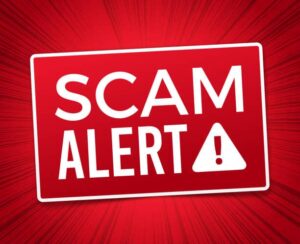 We noticed that this problem occurs with Russian and maybe Ukrainian camgirls.
How to find out that you aren't chatting with the camgirl on screen:
Her hands are hidden and you don't her typing on the keyboard
she never types on the keyboard when sentences appears in the chat area. Be cautious though because sometimes there is a synchronization problem between the video and the text. A delay may occur.
She stands away from the keyboard and you see that text messages are sent to you in the text messaging area.
She presses random keys on her keyboard.
How to prevent this problem?
Choose an adult chat website with camgirl who speak and understand English well like Livejasmin and Streamate. This is more expensive but this is the best way to protect you against this scam.
Click here to join Livejasmin for free
Click here to join streamate for free
Otherwise, prefer chatrooms where the camgirl talks to the members of her chatroom.
Check if the camgirl presses enter when you see her hands and when she types on a keyboard.