Some women don't show their face on some camgirl websites. In the past, I candidly thought that these camgirls would show their face during a private show. I was wrong. These women still didn't show their face in their private chatroom. We also thought that they would show their face if I would show my face in a cam-to-cam chat session. Once again, I was wrong. In 90% of the cases, these camgirls decide not to show their faces even after I showed my face. I also encountered the situation in which the camgirl briefly showed her face for 1 minute before hiding it again.
I encourage users of camgirl sites to avoid camgirls who don't show their face to the visitors of her chatroom.
When a camgirl hides her face in her public chatroom, it does not mean she will show her face in private.
Websites where you will not find a camgirl who hides her face
For your information, some camgirl websites don't allow camgirls to hide their face. The camgirl website Livejasmin.com is one of them.  You will never find a woman hiding her face on Livejasmin. This website has a policy that prohibits webcam models from hiding their face during a live streaming. Livejasmin is the safest solution if you don't want to find yourself watching a piece of shoulder or chest in a pricey paid private chat.
Click here to join Livejasmin for free
We haven't seen a camgirl hiding her face on Streamate either.
Click here to join streamate for free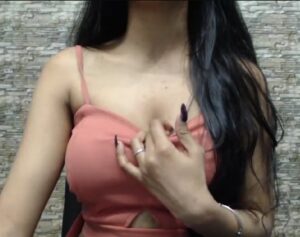 Choose a camgirl who shows her face
When you only see parts of a camgirl body, this means you pay for a partial service. Additionally, it is just a real deal if the camgirl's price per minute is high. The high price of a private chat session makes this situation look like a fraud. Once, on stripchat, I entered a private chatroom of a camgirl who hid her face. The price per minute was 60 tokens with a compulsory purchase of 5 minutes in advance. In other words, I was charged 300 tokens ($30) in advance. The camgirl didn't show her face during the chat. I left. I lost a significant amount of money.
Every camgirl is a service provider. You pay for a service. Nowadays, there are enough fish in the ocean and you aren't obliged to choose camgirls who don't show their faces. In general, what you see is what you get on camgirl websites.
The behavior of a camgirl in her public chatroom gives you a flavor of what you will get in the private chatroom. A camgirl who shows her face and her body, who discusses with visitors in public, will bring you a great user experience in private. In general don't pay for camgirls who show nothing.